On the dashboard the overall compliance score is generated by looking at all the cloud accounts you have attached to OpsCompass and benchmarking them to the compliance frameworks you're being scored against. The scoring break down is below.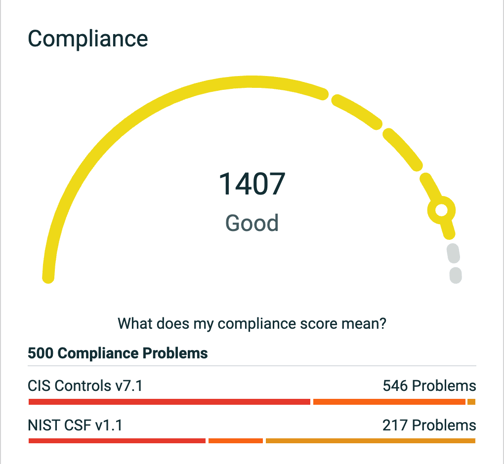 OpsCompass scores your environment from 0 - 1600 and breaks down as follows:
1550 - 1600: Exceptional
1490 - 1549: Very Good
1300 - 1489: Good
1155 - 1299: Okay
1001 - 1154: Fair
0 - 1000: Poor
Note: At the bottom of the dashboard, in Accounts, there is a compliance score for each individual cloud account. You have the ability to turn on or off rules for specific cloud accounts if needed.