Use Entitlements to keep your License data up to date
What are Entitlements?
Entitlements are the licenses you own. It is important to keep your entitlements up to date so we can correctly track what you own versus what you're using. The entitlements feature allows you the control to update them whenever necessary.
Getting Started
1.
To find Entitlements, first look to the left side navigation bar and click on Licenses.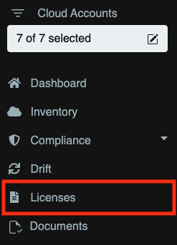 2. You will see the main Licenses page. This is your hub for all things licenses and how you will access your Entitlements.
3. Under My Licenses there are two cards, one for Oracle, and one for SQL Server. Depending on your situation, you might have Entitlements for both.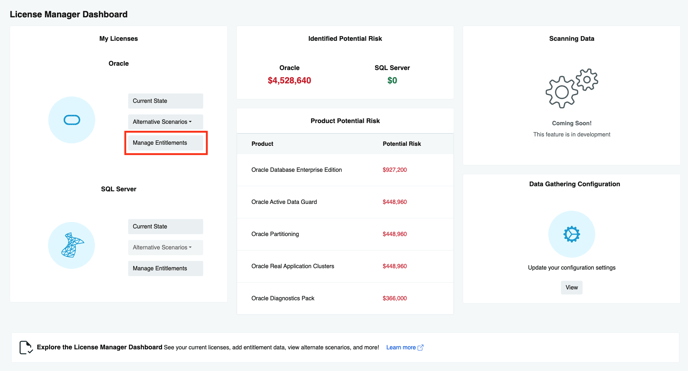 4. Select the Entitlements button for the product you're focusing on.
---
Next, let's go over how to add your entitlements depending on which product you are working with.
Oracle Entitlements
Once you have clicked Entitlements, you should be taken to this page

For Oracle you have to upload your Oracle Support Renewal document to get started.
The directions can be found here.
What next?
1. Once that document has been processed, you should get a notification alerting you. Click on that notification to take you here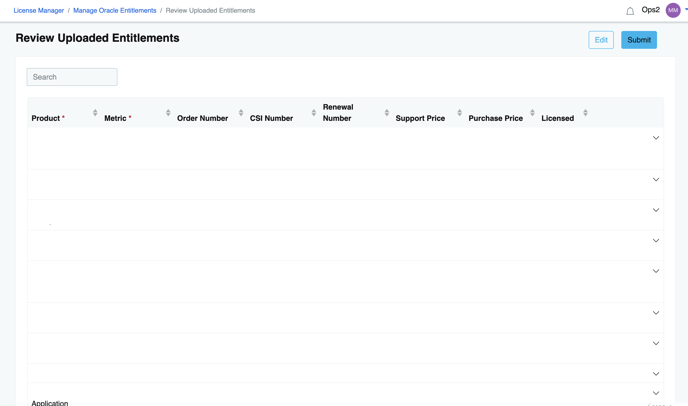 2. Unlike the example, your screen should have the information from the document you uploaded. There will be a few things you have to add.
3. You will need to add the Product and Metric as well as edit anything else that shows up in red like this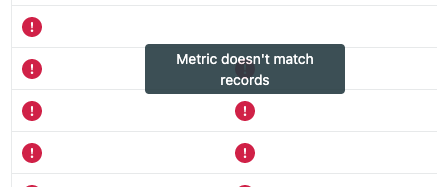 4. Next, click the submit button in the top right to have those Entitlements reflected in your Licenses Current State report.
SQL Server Entitlements
For SQL Server you will be entering the Entitlements yourself.
The first screen should look like this when you get started
1. Click on either Add Data or Edit Data, they both lead to the same place
2. Next you will start to fill out your entitlement data given to you by SQL Server. You will be able to add multiple rows, duplicate rows, and bulk edit items.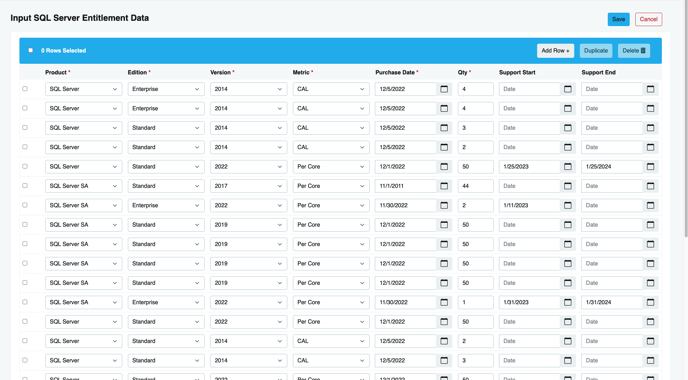 3. Remember to hit the save button in the top right corner!
4. Once you save, wait at least 1 day to see these Entitlements added to your Current State report