Drift concerns are used to create groups of resources for tracking changes and receiving notifications of change events.

1.) Click the top right dropdown menu and click "Admin":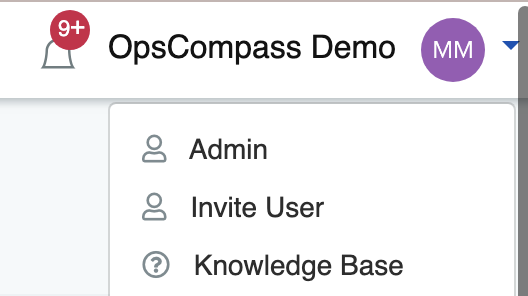 2.) Click on "Create Drift Concern":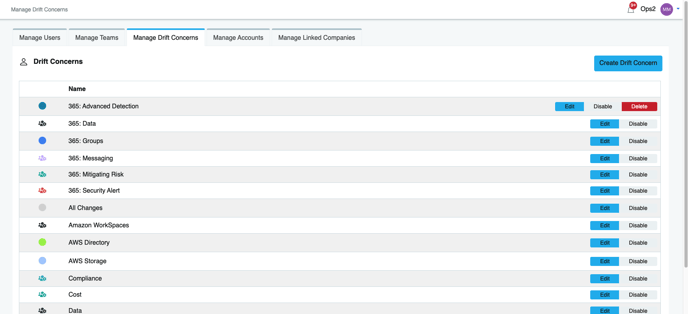 Note: You can edit, disable, and enable drift concerns from this page. Concerns with the "gearbox" icon (

) are managed by OpsCompass; Concerns with a "solid colored circle" icon were created within your own OpsCompass tenant

3.) Fill in the fields to customize the drift concern:
Specify a Name to briefly describe the drift concern
Specify a severity level to aid with remediation/prioritization
Specify whether the concern applies to all changes, or only changes with user attribution
Select the team(s)

you wish to notify for the specific drift concern:

Hover your cursor over this logo to read a detailed explanation of that specific field

That's it! After clicking on "Create Concern", you will now have a customized Drift Concern used to alert the teams you have specified. Additionally, you can enable the Slack integration so your teams can be alerted of the configured changes at anytime, anywhere.

For more granular concerns, OpsCompass supports "Drift Configuration" (JSON schema) used to include or exclude specific resource types, and their supporting attributes and values, from being tracked within the Drift Concern.

Additional resources:
How do I enable the Slack integration?
How do I enable additional concerns?
How should I use teams in OpsCompass?