How do I login for the first time?
After inviting a user to join OpsCompass what are the next steps?
1.) The user will navigate to app.opscompass.com (after being invited by a member).
2.) User will "Sign In" to OpsCompass and authenticated either via your Microsoft or Google directory that matches the email invited to OpsCompass.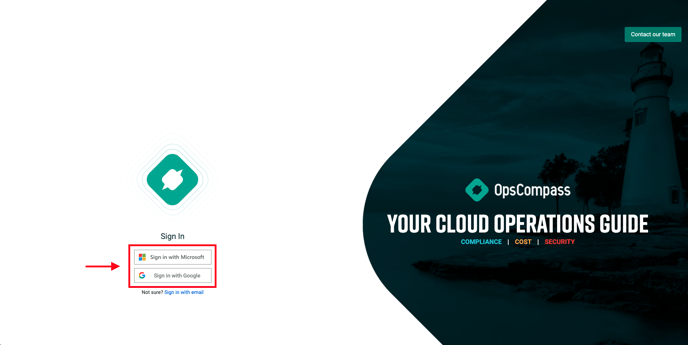 Next Step: How do I add a user to a team?