OpsCompass Dashboard gives you an overview of your connected resources, compliance status, drift and other helpful information.
OpsCompass Dashboard
After login, the OpsCompass dashboard is the home page for all users. This dashboard displays an overview of connected resources, recent drift, a compliance score, and information about configuration problems that are most negatively affecting compliance status. The OpsCompass Dashboard is sensitive to Scope. If you have set a pre-defined or default scope, the OpsCompass Dashboard will only display details of the accounts and providers from that Scope.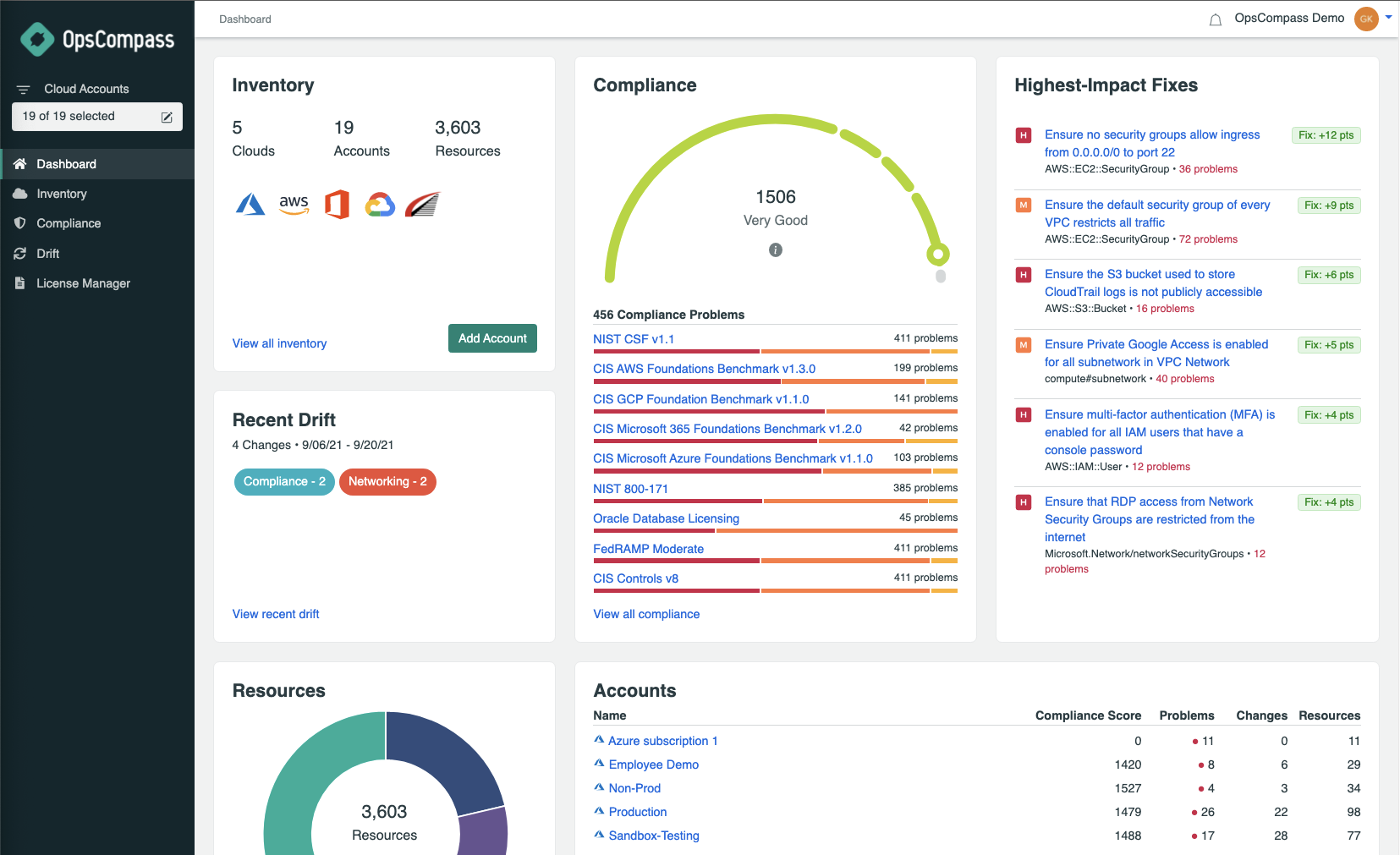 The Dashboard features a navigation pane on the left side of the interface. At the top right of the menu, a dropdown for user profile editing helps you edit details about your user account, invite other users, and other actions.
The Navigation Pane on the left allows you to define Scope, or the list of cloud providers and accounts that in the view. The navigation pane is also used to navigate between different product modules, Inventory, Compliance, Drift and License Manager. The bottom of the Navigation Pane includes a button to collapse the pane, yielding screen space to the displayed content.
The Profile Menu at the top right of the screen is where you'll find information about your user account, managing OpsCompass Teams, Drift Concerns, and other administrative capability.
Dashboard Cards
OpsCompass dashboard contains 6 default cards: