What do I do after I login for the first time?
Now that you have a user in OpsCompass it is time to connect a cloud account. What do you need?
The user in OpsCompass must be able to authorize our solution as an enterprise application in the cloud environment: minimum requirements.
1.) You can then click "Add Account" for the environment that you have permission to and want to connect first.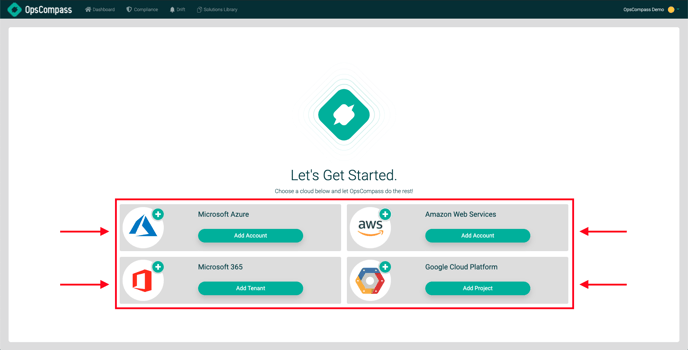 Additional Resource: How do I connect additional cloud accounts?